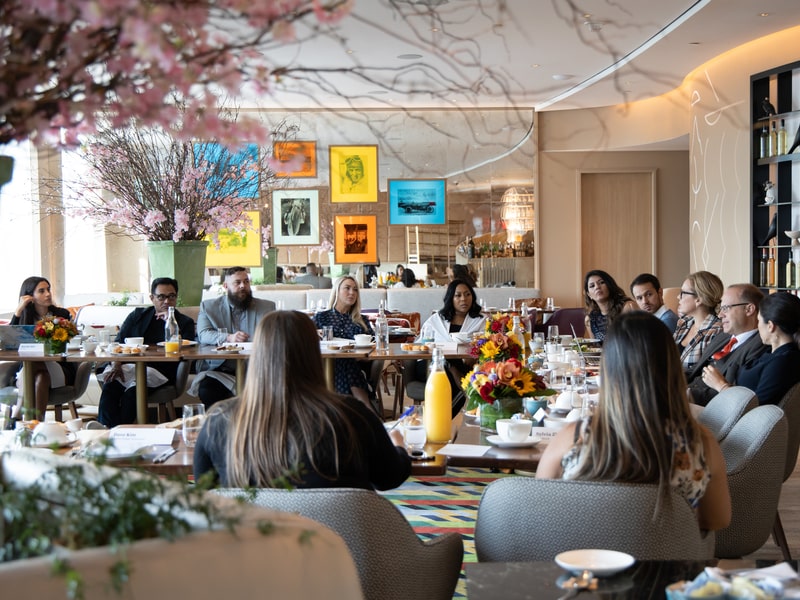 Why make a company event?
Despite the rise of new technologies and the virtual environment, the face to face is still one of the most effective methods to get new customers and close business deals. Organising a profitable and effective event is not an easy task, as a wide range of factors have to be considered and interrelated: technical and human resources issues, suitability for the budget, definition of objectives, etc.
Although, a priori, although it may seem easy, the truth is that organizing a corporate event effectively is not an easy task. To consider an event as successful, it must serve to generate valuable contacts and achieve other objectives such as increasing sales, generating value-added content and offering a positive image of the organizing company. Another basic issue is to control expenses and adjust the budget correctly in order to achieve a positive return on investment.
Advantages of organizing a corporate event
Corporate events are very powerful and effective communication tools. They range from meetings to company dinners, including meetings, conferences, congresses, symposiums and even leisure activities for employees. Their main use is to establish, strengthen and intensify personal contacts, both external and internal. This is what is known as networking.
Networking is a key element in any company's growth or development strategy since it allows, among other things, to obtain recognition and prominence in the sector, increase sales and explore new lines of business.
An event can be organized to have international repercussion or be a simple meeting with potential clients in the sector, the time needed to organize it will depend on it. The success, in any case, will be found in the details, that everything goes well and that the attendees find it a pleasant experience. And with that, the budget is not everything: great things can be done with a smaller budget as long as it is properly planned.
In addition, the reason why you want to hold a corporate event is the basis for it and will guide us in its preparation. We are not going to focus the same one to present our new product as another one to try to attract clients or only for the company's workers. From the purpose, the event will also depend on the public that will attend.
Whatever its form or typology, this type of event occupies a very important place in the communication strategies of the companies because of the advantages we list below:
Based on the type of company event and the number of attendees, a budget should be assigned which should be adjusted without ever affecting the quality of the event so that the company's reputation is not damaged. It is better for the event to pass without any shame or glory than for the attendees to leave unhappy. Make the organization prevail over everything, regardless of the budget.
Generate and disseminate corporate content: events, meetings and other events are very effective communication tools both internally and externally. This means that they are very positive both for making the company's products or services known to actual and potential customers, as well as to other companies in the sector. Internal information campaigns can also be launched and closer links can be established between employees themselves. In addition, they make it possible to improve the company's image both externally (potential customers, general opinion) and internally (workers, suppliers, etc.).
They enable and encourage interpersonal relationships: company events are a great opportunity to expand our network of contacts or networking, meeting in person customers, colleagues and other professionals.
They improve motivation and the work climate: few activities can be more effective in motivating employees and helping them to regain their strength, or to combat the stress caused by the daily work routine, than a congress or meeting where leisure and work are combined in an attractive destination.
Another variant can be the organization of a recreational activity, such as a paintball championship or a gastronomic day where the employees of a company have the opportunity to strengthen ties, smooth out the rough edges and get to know each other in the personal sphere and not only in the workplace. The possibilities are endless.
They serve to reward achievements or recognize successes: the organization of a special dinner or a party can be the ideal context to recognize, thank and celebrate in a group certain achievements and objectives reached by a professional, a team or the whole company.
They boost business and sales: from a quantitative point of view, the main benefit of events is that they allow, due to the intensity of the contacts made and their promotional effect, to increase sales and do business.
Types of business events
The events allow the company to stand out from its competitors if they are done in a creative to innovative way, either to build up the loyalty of the citizens or to motivate its employees. According to these audiences will change the objectives and the message, so we can divide corporate events between: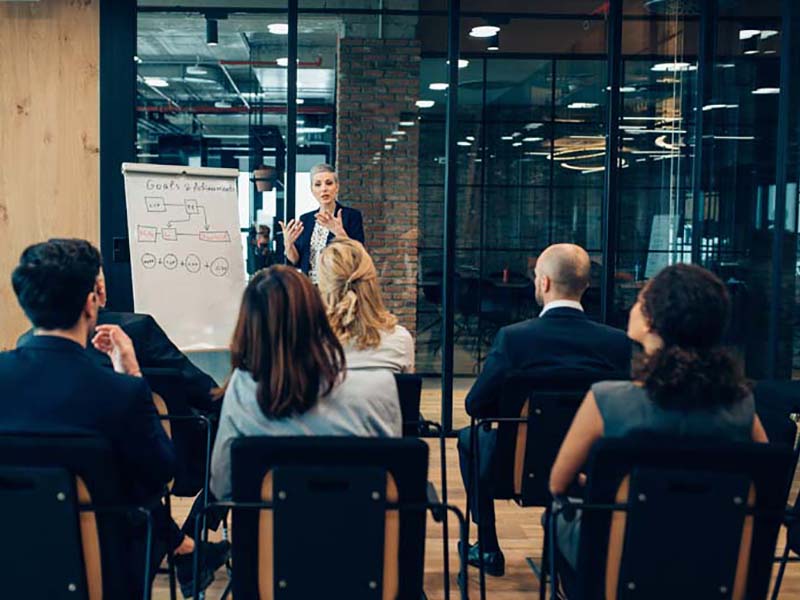 External events: in these we address customers, whether they are currently or potentially, as well as suppliers and also the media, etc. Since these are people not involved with the company, or not so much, the objectives are to make the company and its activity known, to reward and build customer loyalty, to communicate the brand image, among others.
Internal events: are those organized for an audience closely related to the organization, either the same workers as shareholders. In this case we will have the communication of values, inform about changes in the company or motivate the workers as objectives in this type of events.
From these two types of company events we can segment different types of company or corporate events:
Press conferences: this would be one of the most common external events. Aimed exclusively at the media, they serve to publicise the company's results and objectives or to present a report. New products or services can also be announced. It is important to inform the media well, so that they do not leave with doubts that they will later try to resolve themselves and from here to spread incorrect information. To do this, all questions must be answered and experts in the field must be brought in from outside the company. It is important that each media has a press release with additional information, photos and even videos to strengthen its informative pieces.
Seminars: this external event is mainly educational for small groups of people, with an important focus on interaction so that attendees can ask the speakers directly or with icebreakers.
Conferences: these external events are usually the most attended. They bring together professionals with common interests, usually from the same sector. As in the case of the seminars, questions from the attendees can be answered, even through social networks, a means that even serves to promote the event and those speakers.
Fairs: another external event which, in this case, are exhibitions where companies can show their products and/or services. In these cases it can be difficult to stand out among other companies, so you should try to attract the attention of visitors.
Meetings: depending on the number of attendees we can consider them as internal or external events. They can be used to transmit information or to deal with challenges and opportunities faced by the company, through working groups. It is important to schedule everything that is going to be discussed and that the attendees have time to prepare for these challenges, as well as having time for the appropriate estimates for each topic.
Team building initiatives: as their objective is to motivate or form work groups they are considered internal events. The groups are usually reduced for a more personalized attention and with very diverse initiatives such as sports, recreational activities and any that encourages participation
General shareholders' meetings: this internal event serves to communicate issues of interest to the company's shareholders. They can also elect the board of directors. Although it may sound like a very formal act, it can be done in a more relaxed way depending on the culture of the company.
Management meetings: internal event in which objectives, strategies and visions of the company are discussed among the members of the board of directors of the company.
New formats for events
We are far from those conferences where a series of speakers spoke to the audience, without interaction and with just a slide show as a companion. Thanks to the new technologies, today interactivity with the public is enhanced to make events dynamic.
Applications for smartphones and tablets, real-time videoconferencing, audiovisual content, etc. New technologies provide a wide range of possibilities for today's corporate events.