Events held on a virtual platform are becoming a major part of companies' activity programmes. The benefits of this type of online meeting compared to face-to-face meetings are very important, and can be summarised as follows:
Reduction of expenses: both in the organization of the event and in the trips and tours.
Increased participant attendance: as this is a virtual event, it can be accessed remotely from any computer or mobile device with an Internet connection.
Measurable results: Real-time access to all participant data provides companies with effective feedback on ROI.
These advantages make these events in the virtual world ideal alternatives for the celebration of all types of activities, from small meetings to large fairs, including training or team building actions.
As a general rule, when organising any type of event in an interactive virtual space, it is essential to determine the steps that will favour the success of the event, and to do this it is key to decide which format is the most appropriate in each case: video conferences, webcasts, webinars, online conferences or virtual fairs.
Also, your organizers should take into account your audience: location, language and means of connection, the quality of the content you will make available and the tools to do so, and also assess the personal and financial resources needed to implement it.
In short, it is all about planning all the details so that the event is successful and meets its objectives. In order to have a clearer outline of the actions to be taken, we have elaborated a list of steps to follow to facilitate the process and make the right decisions.
The 4 keys to success in the organization of a virtual event
Many companies are still concerned about designing an activity within an interactive virtual space, outside the mechanisms of more traditional events. Most of your concerns revolve around the difficulty of your organization and the skills needed to carry out this planning.
There's no need to panic. Almost all the principles on which planning an online event are based are the same as those for a face-to-face event, with the same preparation and pre-production needs. But with a difference: one is done in a physical environment and the other in a virtual platform, remotely.
Therefore, it involves a series of actions that are not complicated, they simply have to be taken into account. These are the 4 essential steps when planning a virtual event:
Define the format and platform
Like live meetings, virtual events can be held in various ways: a meeting, an online conference, a virtual training workshop… Therefore, the first thing to do is to define how to reach the audience, since the key is that, unlike the face-to-face format, in the virtual one the audience can disconnect whenever they want.
So the main objective to achieve success is to offer attendees a unique experience, something different that allows them to stay connected from start to finish. To do this, it is advisable to use the resources offered by the virtual world to recreate abstract situations with great realism.
In this sense, the use of interactive 3D avatars is very remarkable. They are virtual characters that simulate each of the participants and allow them to create a scenario in which they can interact and communicate.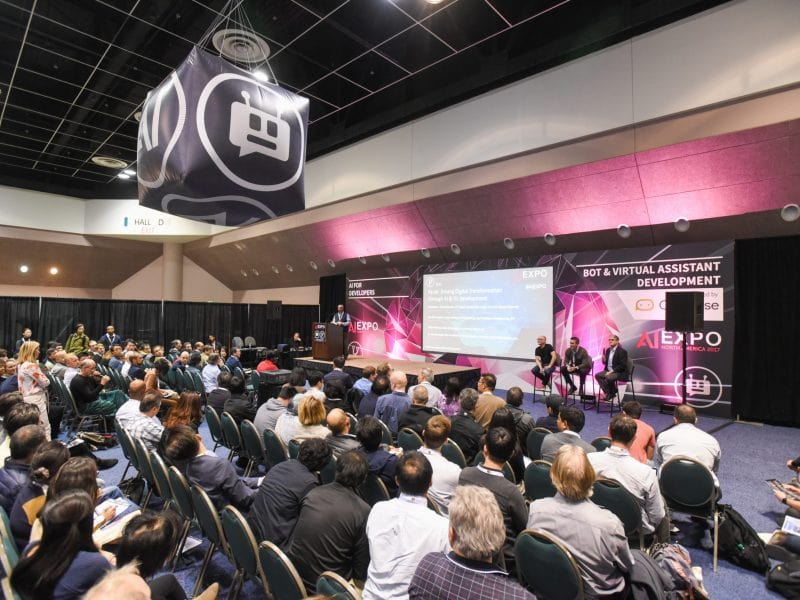 This innovative proposal comes from the hand of Virtway Events, a company that puts the 3D technology of the virtual world in the hands of companies for the organization of all types of events, from small online meetings to large virtual fairs.
Adapting to the public and its interests
The audience for virtual events is remote, so it is necessary to understand how they behave and what their priorities are. To do this, it is very useful to draw up a list of questions that will allow us to get closer to your interests. Some of the most important are:
Have you ever participated in a virtual event before?
How is your technological knowledge?
What kind of activity do they respond to best?
Answering these questions is key to obtaining very useful information from the audience and choosing the perfect topic for them.
Determine how to carry out the diffusion of the event
Like traditional meetings, this type of event should also be promoted. The tools we have at our disposal are infinite, and have a greater scope and lower cost than the usual advertising campaigns.
This is where social networks play a special role. We can start with the usual methods of publication on Facebook and Twitter, but if we want to go a step further, we have to use other ways.
We can for example use the potential of Instagram or Snapchat to show the spectators a preview of where the event will take place and who will be in charge of it. It is also interesting to take advantage of the contents of social networks to include information on the activity in video format, tutorials for connection, details for registration of participants or interactive guides to workshops or conferences in which participants can interact.
Choosing a comprehensive supplier
Selecting who will be in charge of the organization and implementation of a virtual event is a key step for a successful outcome. There are two basic elements when conducting such an encounter.
The first is the technical aspect, which is fundamental for providing advanced technological support, using all the tools provided by the virtual platforms and ensuring that there are no problems that hinder the connection or limit the user experience.
The second is the creative environment, which is essential to convey the message in an eye-catching way, with presentations, graphics and videos that keep the participants' attention at all times.
In order to cover these two elements, it is essential to have the support of an experienced provider with a solid track record. In addition, if possible, it is recommended that you know how to give a comprehensive response to these needs, that is, that you offer interesting technical and creative alternatives, so that all the details of the organization are concentrated in a single service distributor.
The success of your virtual event depends largely on how effectively you plan all aspects of your organization. But beyond this, the real key to success is innovation. Daring to do something different, being creative and taking advantage of the possibilities that technology gives us are the three basic pillars that will determine the result.